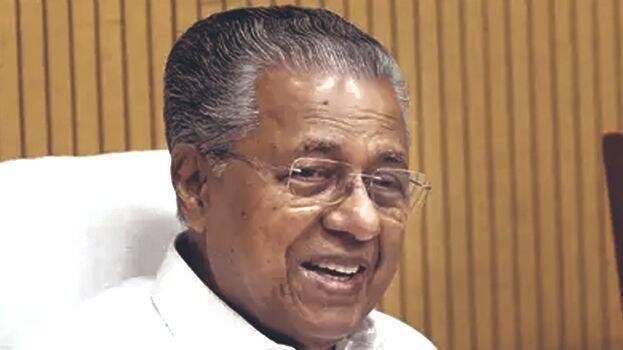 THIRUVANANTHAPURAM: "I'm speaking to children as their grandfather and to their parents as their elder brother. I'm speaking in the language of humanity, not of power. I'm humbly requesting you to listen to me in this way." This is how Chief Minister Pinarayi Vijayan began his speech inaugurating the 'No to Drugs' campaign implemented by the government against drug menace at the state level.
"It is the wish of all adults that future generations should grow up in a peaceful, loving and healthy state than what we all lived in. However, a great danger is encircling us in the form of intoxicating drugs to destroy that wish. If we cannot save children from this, future generations will be ruined forever. If the children perish, then what is left? We need to intervene cautiously to avoid this disaster.
Drug peddlers approach children in many ways. For example, a man approaches a kid playing football and gives him a chocolate. The kid buys it innocently. Upon eating that chocolate, the kid may feel that the game seems to have become more exciting. He then tells this to his friends. This chocolate reaches them too. It is drugged chocolate. After some days, the kid begins to behave like a madman when he does not get the drug. It gradually drives him into a frenzy where he will do anything for the drug. He will no longer care about his father, mother, sister or brother. He will do anything for drugs. Should our children change in such a way and behave madly? Adults should think," the CM said.
"Childhood is the age to fly like butterflies. They are being led into dangerous situations when they should be celebrating their childhood. Children's minds are like empty purses. Put good coins into it and it will return good coins. What happens when you put fake coins? You'll get back the fake coins," he added.