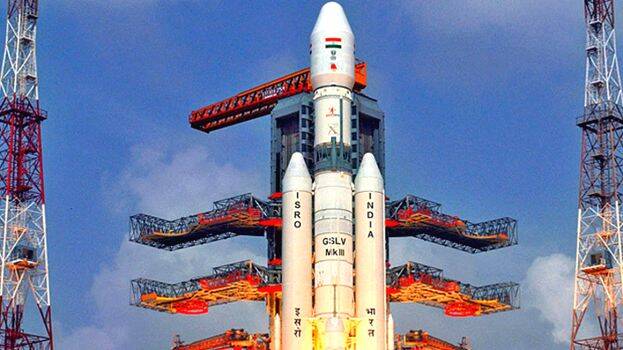 THIRUVANANTHAPURAM: The Indian Space Research Organisation (ISRO) is preparing for a big leap in its dreams of space missions and commercial launches. The space agency is attempting to launch its prestigious GSLV MkIII carrying 36 satellites with a total weight of 6 tons. This is the first time that a 6-ton payload is being carried by an Indian rocket to outer space.
The Indian rocket will carry 36 communication satellites of the British company OneWeb. The total weight of all the satellites is six tons. The GSLV MkIII will lift off from the Satish Dhavan Space Center at Sriharikota at 12.21 am on 22 October.
Till now satellites with less than 2 tons were launched on the PSLV rockets. India has also developed the Small Satellite Launch Vehicle (SSLV) to launch satellites weighing 500 kg.
India needs launch vehicles with the capacity to carry at least 6 tons to achieve its dreams of manned missions and interplanetary travels. This capacity was achieved by the US and Russia decades ago. China acquired this capability recently.
The cost of Indian technology is low. Therefore, if the mission is successful, India can get a big chunk of the lucrative world market of rocket launches for commercial purposes.
OneWeb is a behemoth when it comes to internet connectivity. Indian telecom company Bharti Enterprises holds about 30% of its shares. 17% is owned by the UK government. The company has already signed a contract with ISRO's commercial wing, NewSpace India Ltd., to launch its 72 satellites.
The launch on 22 October will be the first phase in which 36 satellites will be launched. The other 36 satellites are scheduled to be launched in January.
GSLV MkIII rocket is 44 meters high and has a weight of 640 tons. It is a 3-stage vehicle with two solid strap-on-motors, one liquid stage, and a cryogenic upper stage.
The cryogenic engine was developed by ISRO on its own. The GSLV MkIII can place satellites weighing 10 tons up to a low geostationary orbit and can carry satellites weighing 6 tons to geostationary orbits at a height of 36,000 km.
It will launch India's first manned mission Gaganyaan