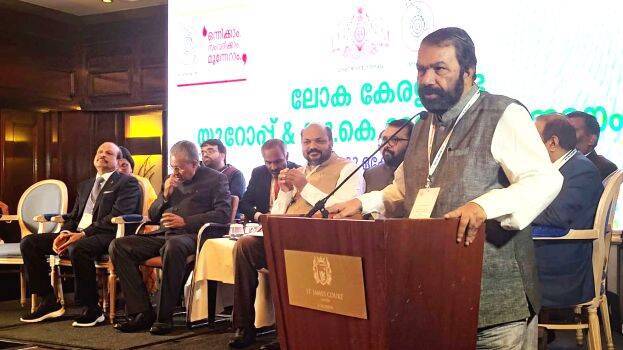 LONDON: Chief Minister, Pinarayi Vijayan, has made it clear that the government is not paying the expenses to conduct regional conferences of the Loka Kerala Sabha. The regional conferences are funded by the NRI Malayalees living in that part. The Chief Minister made the clarification during his inauguration speech at the regional conference of Loka Kerala Sabha's London chapter.
Criticism has been raised against the Chief Minister's foreign visit along with other ministers and family when the state is facing a financial crunch. The KPCC President, K Sudhakaran asked how many crores were spent on the foreign visit. He also asked what Kerala gains through this lavish spending.
The inauguration function was also attended by Minister, V Sivankutty, industrialist, MA Yusuff Ali, and NORKA Chairman, P Sreeramakrishnan.
The Chief Minister's remarks about the expenses come after criticisms were raised about his trip. The CM will visit Cardiff University tomorrow and the day after he will hold meetings with the Malayali business persons in the UK.