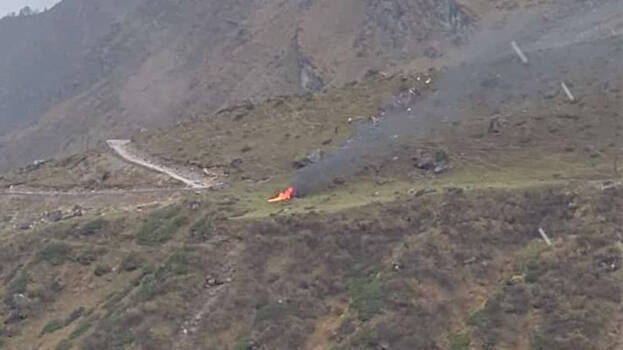 UTTARAKHAND: Seven people were killed after a copter carrying pilgrims crashed near Kedarnath in Uttarakhand.
The copter burst into flames close to Garud Chatti and Jungle Chatti killing six pilgrims and the pilot. The copter crashed right after the take-off from the Kedarnath shrine near Garud Chatti in Rudraprayag at around 11.40 am. The bodies of the seven have been recovered from the site.
Initial investigation said bad weather and poor visibility caused the crash.
Civil Aviation Minister Jyotiraditya Scindia said his ministry is constantly monitoring the situation. "The helicopter crash in Kedarnath is extremely unfortunate. We are in touch with the State Government to ascertain the magnitude of the loss, and are constantly monitoring the situation," he said in a tweet.