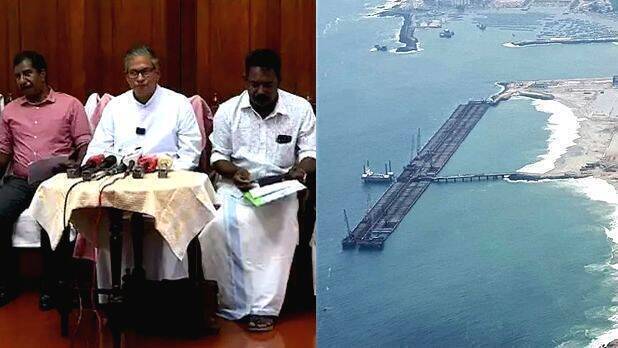 THIRUVANANTHAPURAM: The protest committee has appointed a study committee to assess the coastal erosion in connection with the Vizhinjam port construction. The protest committee announced through a press conference that it will submit the study report within three months. Former Dean of Kerala University of Fisheries and Ocean Studies Dr KV Thomas will lead the study on coastal erosion. The committee has denied allegations that some organizations supporting the Vizhinjam protest received foreign funds. The Latin Archdiocese stated that it welcomes any investigation in this regard and expressed its regret over the assault on media workers during the protest.
The strike committee has raised new demands putting the government's consensus moves in the Vizhinjam protest into crisis. In an informal discussion conducted by Fisheries Minister Abdurahiman on Friday, Eugene Pereira, Vicar General of the Latin Archdiocese and general convener of the strike committee, demanded that the fishermen families who lost their homes and are in relief camps should be given compensation similar to the national highway development and that they should be given three cents of land each.
The minister replied that this is not possible and suggested to write down the demands. The minister informed that this can be submitted to the Chief Minister.
The new demand of the committee comes at a time when construction of flats is about to start on eight acres of land acquired from the Animal Husbandry Department. After five discussions held by the cabinet sub-committee failed, the government held an unofficial discussion. It is indicated that the government is in a stance to take further action as per the directive of the High Court as the possibility of a consensus has closed.