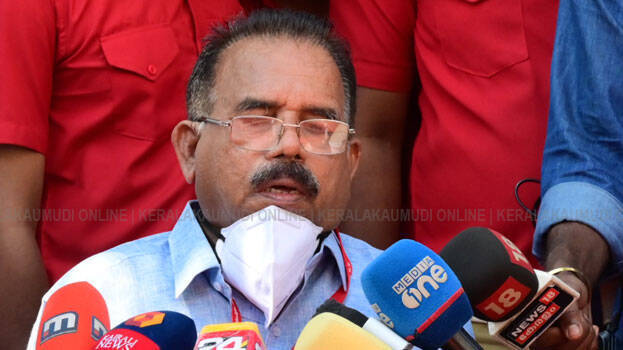 THIRUVANANTHAPURAM: CPM district secretary Anavoor Nagappan came with a justification over the letter controversy in the corporation. Anavoor asked the media to investigate whether the letter said to be written by Mayor Arya Rajendran is fake or not, and that he has not received such a letter. However, the CPM will investigate if party comrades are involved and it is our responsibility.

He said that he is not saying anything without an investigation. The police will investigate and take necessary decision. If there is an allegation in our party, we have the responsibility to investigate it. It is our responsibility to correct the mistakes of our party comrades.
Anavoor alleged that the media is trying to make the mayor who is taking steps against corruption, corrupt. The response of the district secretary was by praising the steps taken by the mayor on the irregularities in the zonal offices.

Anavoor Nagappan alleged that the media is fueling the opposition's protests in the context of controversies and that the media is spreading allegations against the corporation.

Anavoor said their hands are clean and that is why people voted them back to power again in the assembly elections.