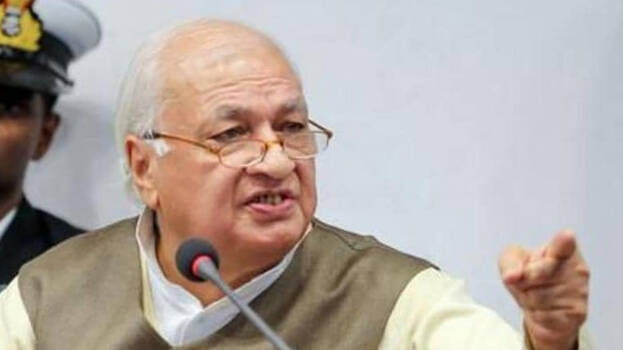 THIRUVANANTHAPURAM: The Left Front distributed pamphlets to homes against Governor Arif Mohammed Khan. The pamphlets were distributed with the aim of making the LDF's march to Raj Bhavan a people's movement without a political face.

"The governor does not even have a basic understanding of the Constitution. That is why he directed the chief minister to sack the finance minister. Governor's moves as chancellor are Sangh Parivar's agenda. The actions of the Governor, who are the tools of the RSS, should be resisted,' said the pamphlet. The pamphlet said the governor's move is to bring people from RSS to universities and should protect the higher education sector.

The LDF's plan is to distribute the pamphlet to all houses before the mass protest to be held on November 15. The strike is being organized in the name of 'Education Protection Society' instead of government-governor spat. The slogans that the Governor is against Kerala have been fixed.