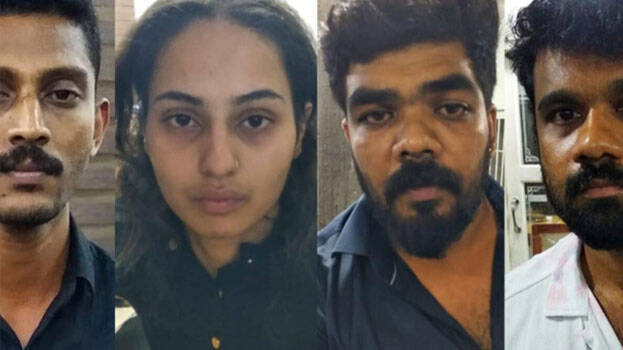 KOCHI: The police will file a plea seeking the custody of the accused in the case of gangraping a model in a car in Kochi. All the four accused in the case have been remanded. The accused were charged with rape, conspiracy and kidnapping. The decision of the investigation team is to get the accused into custody and interrogate them. The remand period of the accused is till December 3.

The police have expanded the investigation, charging conspiracy along with rape and kidnapping. The girl testified that Dimple Lampa (Dolly) aged 19 of Rajasthan who is into modelling in Kochi, took her to the DJ party in the hotel.

The victim was discharged from Ernakulam Medical College as per her request. The medical report mentioned no serious injuries. A confidential statement was recorded before the magistrate. The clothes worn on the day of the incident were taken into custody for forensic examination from the OYO room in Kakkanad Info Park where the woman and her friend were staying. The police sealed the dance floor of the hotel in Thevara Atlantis. The CCTV visuals of the hotel and the areas where the vehicle travelled were also collected. A forensic examination was also conducted on the vehicle.

The complaint is that the model, who collapsed after the DJ party, was taken in Mahindra Thar and gangraped inside it. The model a native of Kasargod had married a native of Fort Kochi when she was a minor. She had lodged a complaint against her husband and family two years ago. A POCSO case was registered against the youth and dowry harassment case against his family. She later continued in Kochi and was into modelling and serials. She has acted in a TV series in OTT platform.

P S Vivek (26), Sudeep (27), Nidhin (25) and Dimple Lampa, first, second, third and fourth accused were produced before the magistrate and remanded. Vivek, the owner of the car, after doing aviation course had worked in an airline company in the Gulf. Sudeep is a BTech graduate and Nithin is a driver. All three are natives of Kodungalloor.