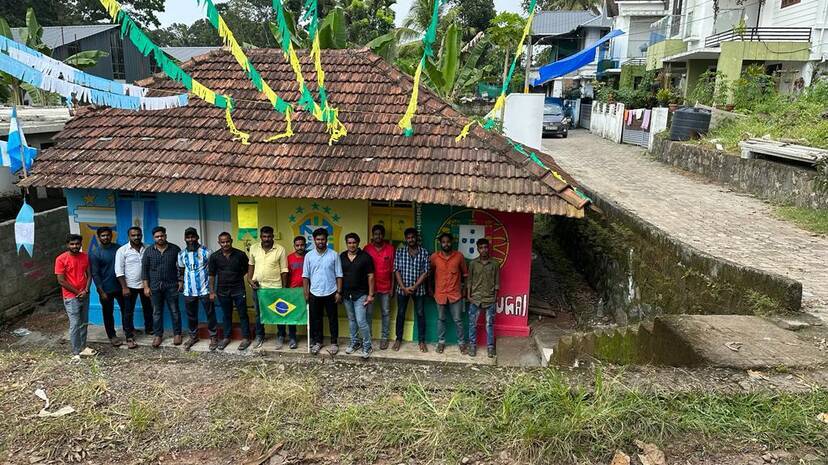 KALAMASSERY: 17 football lovers of Kangarappady welcomed the World Cup football by buying an old three-cent building for 23 lakh rupees and making it convenient for the locals to watch the match.
They painted the flags of Argentina, Brazil and Portugal on the walls of the house. Cutouts were placed at the height of 20 feet. They also erected a pandal and bought a 55-inch TV so that everyone could watch the matches together. 50-60 people come to watch the game every day. Fans of Argentina, Brazil and Portugal are planning to distribute tea on the day of their favourite team's game.
The 17 friends bought the house in their names from a man named Bakkar. The home is located near the Kalamassery Medical College on Vattaparitha-Mundaikamugal road.
Friendly gatherings take place on the roadsides in this area every evening. This project was formed as a part of such a gathering.
Parappath Shameer, one of the owners and a marine engineer, said that the team consists of two B.Tech graduates to drivers and painters. They will soon build a shop and an office space here. The gatherings on the roadsides will be shifted to the office. These friends have been involved in other activities, including charity activities for a long time. Shameer said that there is a plan to name and register the group after the renovation of the building.