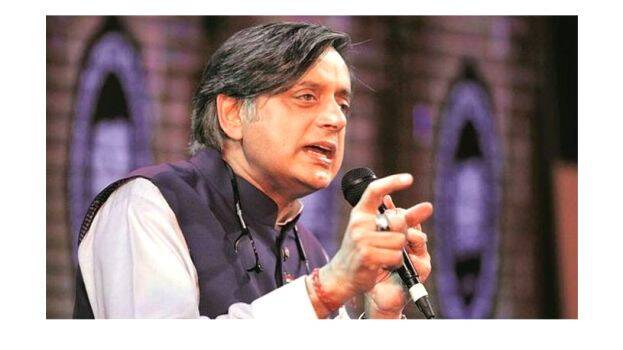 NEW MAHE: Shashi Tharoor MP said that MK Raghavan MP has asked for an investigation into the withdrawal of Youth Congress Kozhikode district committee from the seminar. He stated that he will think about what to do further after the enquiry. "Youth Congress workers and Congress activists have participated in the Kozhikode event. People who like Congress came to listen and understand the issue. I am already active in Kerala politics", added Tharoor.
Tharoor was speaking to the media at the statue unveiling ceremony of short story writer T Padmanabhan at New Mahe Malayala Kalagramam MK Raghavan said that Congress leader K Muraleedharan has also demanded an investigation into the incident.
Meanwhile, the Congress has banned leaders from public statements on Tharoor issue. KPCC president K Sudhakaran has said that no responses or action should be made by anyone that affects the unity or integrity of the party.
Muslim League national general secretary PK Kunjalikutty has said that Shashi Tharoor is a leader who has always stood up for secularism. While, K Muraleedharan had alleged that those who desires for Chief Minister post is behind the undeclared ban on Tharoor.
Short story writer T Padmanabhan has praised Tharoor and advised him to move forward with courage and that victory is certain. "Dear friend, never ever leave the party, the youth is with you.", said the writer.
Amid the recent controversies, Shashi Tharoor has been invited to inaugurate the Mannam Jayanti celebrations on January 2 at NSS headquarters.