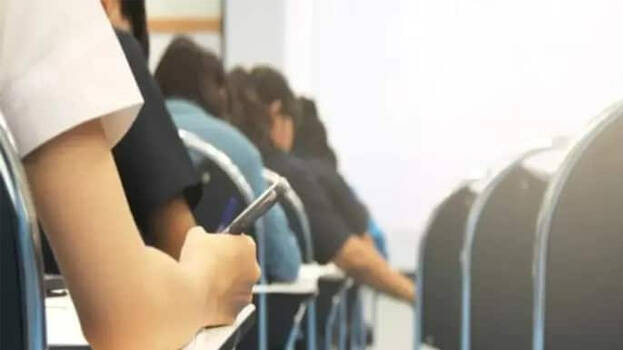 KOLKATA: A dispute between hijab-wearing and saffron shawl-wearing schoolchildren created scenes of tension in a school. As the problem worsened, the school authorities had to cancel the Plus One and Plus Two exams. The incident took place in Howrah, West Bengal. Several students used to come to the school wearing hijab. On Wednesday, some students came to the school wearing saffron-colored shawls. This was questioned by one of the Plus One students. Some Hindu children soon intervened and demanded that they should be allowed to wear shawls while attending the exam. This led to tension between the two groups.
Meanwhile, some students alleged that some children vandalized the school property. But the school authorities denied this. Meanwhile, some other students said that the problem started when the girls who came wearing hijab were asked by Hindu students to wear proper uniforms. Teachers immediately intervened and retracted students who caused trouble.
It is reported that the parents of the children are worried about the incident. As the dispute escalated, the higher secondary section exams to be conducted in the school were postponed. Reports are claiming that the police and emergency forces are camping at the school following the incident.