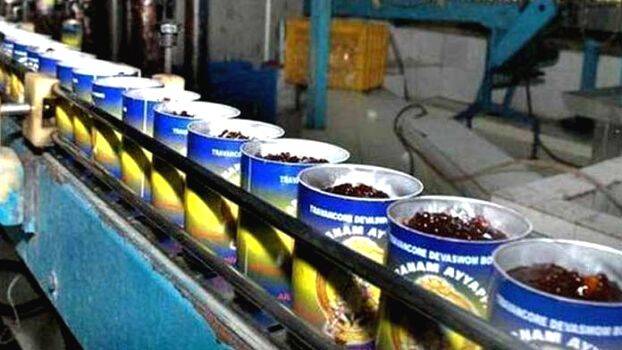 PATHANAMTHITTA: The scarcity of Aravana tins at Sabarimala was caused due to apathy during the preparation phase of the pilgrimage. The storing of Aravana tins was insufficient said the report submitted by the special commission in the High Court.
It was only days before the start of pilgrimage that the contract to bring Aravana tins was finalized. In the preceding years, the auction for bringing goods to Sabarimala was done one month before the onset of the pilgrimage. The Devaswom Board reported that 2 crores Aravana tins were needed for this year's pilgrimage. 50 lakhs tins should have been stored before the pilgrimage began. However, till 18th only eight lakh tins had reached.
The Devaswom calculates that in addition to last year's tins a total of 64 lakh tins are stored. This will last for only 25 days.
A Delhi-based company got the contract to supply Aravana tins this year. Last year two companies were given contracts to avoid scarcity. In the examination at Pamba it was discovered that the quality of the tins were poor. Many tins filled with Aravana was found to be broken.
When former chief secretary, CP Nair, was the Devaswom Commissioner, he made a time table in July itself to complete the preparation at Sabarimala. There was no scarcity to Aravana or jaggery. But now, the auction was still going till the temple was open.
The auction for the 933 toilets for pilgrims has not been completed even after two weeks. The contractor who had earlier taken the contract withdrew from it after it was informed that water must be brought by the contractor and electric charges must be paid. Now the Devaswom Board is managing the toilets directly.