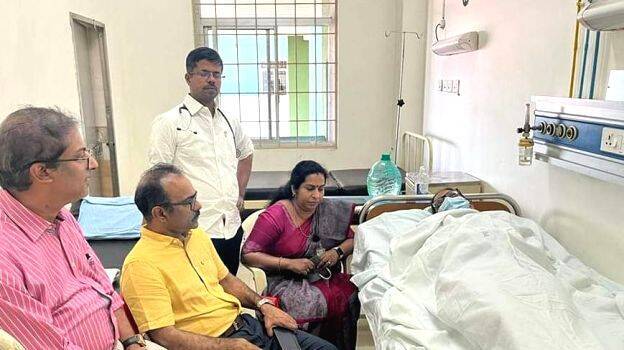 THIRUVANANTHAPURAM: The woman doctor, who was assaulted by the husband of a patient who died at the Medical College Hospital the other day, is preparing to quit the medical profession.
"I don't want this job, I don't want to be a neurosurgeon, I'm leaving the country," she said to IMA State President Dr Zulfi Nuhu and others who came to see her at the Medical College Hospital ICU. It was Dr Zulfi who shared this on Facebook.
'The accused is still safe. However, the doctor, who showed sincerity towards her work, is so heartbroken in the ICU that she can't even cry. The woman doctor is not only physically but also mentally broken. Women are not safe not only during the morning walks but also in the workplace,' Dr Zulfi wrote on his Facebook page.