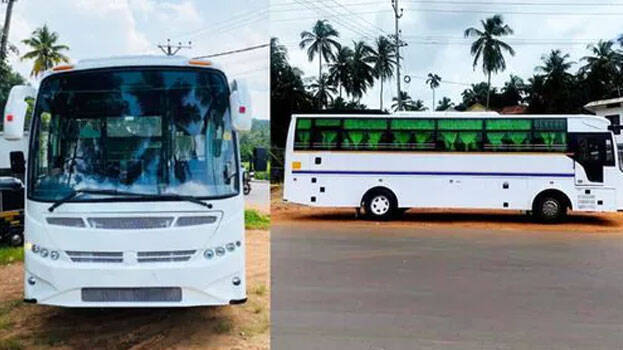 KOCHI: The motor vehicle department has caught a tourist bus operating with a fake number plate. A bus named Spartans, which was on an excursion with students from Thiruvananthapuram to Kochi, was seized.
Tourist Bus with no. KL 74 3303 operated without any documents required to operate a vehicle on the road like tax, fitness certificate, insurance etc. The service of this bus was under the number of another tourist bus with all the documents. The bus was running under the registration number KL 74 3915 with the original number hidden. The bus carrying 45 students from a school in Thiruvananthapuram on an excursion to Kochi was taken into custody by the motor vehicle department officials following a tip-off.
The owner says that he bought the bus for Rs 31.5 lakh including a loan of Rs 28 lakh. He says that he did not know that it was a bus with a fake number and the old owner said that he would provide the documents as soon as the payment was completed. The motor vehicle department officers who took the bus into custody directed the tour operator to arrange another bus for the students to return.