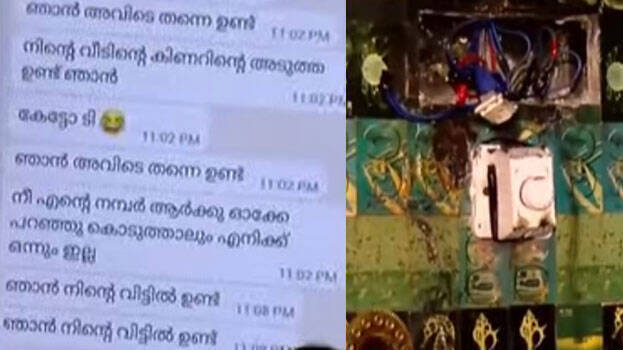 KOLLAM: The police have found that a teenager is behind the strange things that are happening in a house as per WhatsApp messages in Kollam. He stated that he started doing this to make fun of the family but the issue became serious later. The family had informed the police about the strange incidents.
The teenager had been doing this for three months by connecting the phones of the family members using a special app. The family had received WhatsApp messages like 'fan will turn off, power will be gone' and what is mentioned in the message will happen immediately. The strange incident became viral on social media. It was the boy who switched off the fan after sending the message.
The apps were found on the phone during a detailed inspection by the cyber police. After counseling, the boy was sent home with relatives. Kottarakkara SI Prashanth said that there is nothing unusual behind the damage to the TV or other appliances in the house.