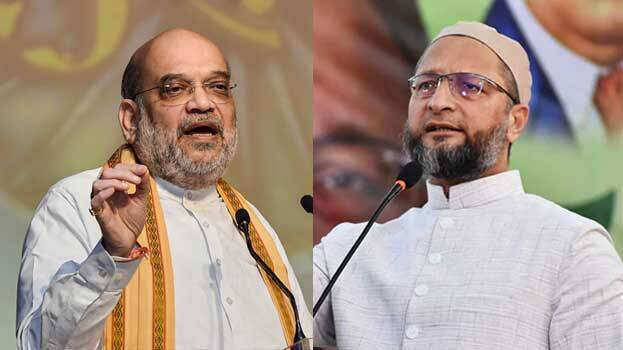 NEW DELHI: Union Home Minister Amit Shah has said that peace has prevailed in the state for 22 years because those responsible for the 2002 Gujarat riots were taught a good lesson. He was speaking at a rally in Mahuda town of Kheda district in Gujarat on Thursday ahead of the elections.
"Earlier riots used to happen during the days of Congress, but the year 2002 (during Modi government) was the last year when some anti-social elements tried to incite riots and they were 'taught a lesson' and thrown out of Gujarat," Shah said.
The party is taking all measures to ensure that the Prime Minister's hometown, which has been ruled by the BJP since 1998, is not lost in the upcoming polla. On the opposite side, Congress and Aam Aadmi Party are making strong progress. The result is expected to be out on December 8.
At the same time, AIMIM chief Asaduddin Owaisi came with a strong response to Amit Shah's words.
"Amit Shah today gave a statement during a public rally that they taught a lesson to the rioters of Gujarat in 2002 and the Bharatiya Janata Party (BJP) established permanent peace in the state. I want to tell the MP of this (Ahmedabad) constituency, I want to tell India's Union Home Minister, that the lesson you taught in 2002 was that Bilkis' rapists will be freed by you. The lesson you taught was that you will free the murderers of Bilkis' three-year-old daughter. You also taught us that Ahsan Jafri can be killed. You taught the lesson of Gulbarga bakery, you taught the lesson of Best bakery lesson...which lessons of yours will we remember Amit Shah sahab?" said Owaisi.