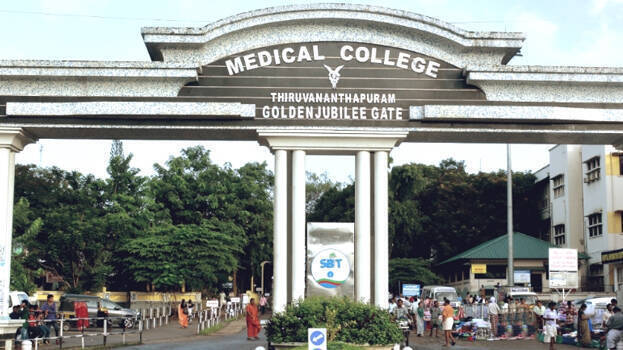 We can say for sure that there is no job that is without problems. Every job has a small amount of risk inherent in it. Especially those jobs that deals with the public and the public is of many types. Some people get agitated very quickly and even attack without warning even if we behave very politely. If the police, courts, and other law and order services are efficient and neutral then it is possible that the crime rate can be reduced. It is important that the public realizes that every crime will not go unpunished and this will help in the survival of the society.
Earlier, doctors were seen with respect and love by the people. However, in recent times the attacks against doctors and hospitals are increasing. It doesn't matter who is right or wrong, doctors must never be attacked. Those who perpetuates such attacks must be dealt with seriously.
The incident in which a person kicked a lady doctor in the Medical College is very unfortunate. When a man was informed of his wife's death, his emotions ran high and he kicked the lady doctor's abdomen. Though, a case was registered against this man, the doctors protested because further actions were delayed by the police.
The victim's friend said through Facebook that the lady doctor is going to leave her profession. In the Facebook post her friend revealed that the lady doctor has said that she doesn't want to continue this job and doesn't want to become a neuro surgeon. She said that she is going to leave the country.
She became a doctor after facing heavy odds. She had also decided to have children only after finishing her super specialty studies. The doctor must not leave her profession just because of this incident. The police must make sure that the person who attacked the doctor is brought to justice. The lack of police action might have prompted the doctor to take this decision.
The doctor must return to her profession with more confidence and sincerity. Her friends, the society and the government are responsible to give her the strength and support at this time. Her knowledge must not be wasted in the name of this incident.
Many police officers get attacked and injured while doing their duty. No one thinks of leaving their jobs because of that. That is because they believe that strict actions will be taken against the attackers. The government must make sure that this belief must be generated in the mind of every doctor also.