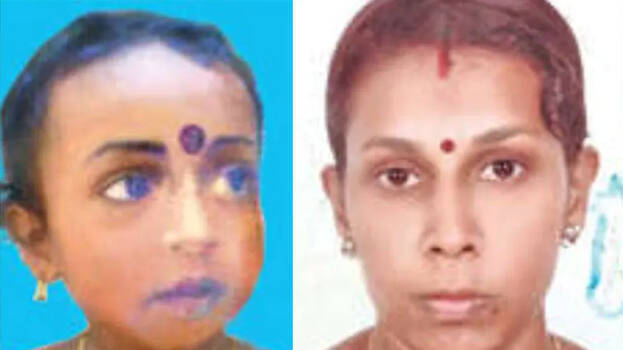 THIRUVANANTHAPURAM: The Crime Branch have found that a woman and child, who were missing for eleven years, were murdered by her live-in partner. It was in August, 2011, that Poovachal native, Divya and her one-and-half-year-old daughter, Gowri, went missing. In the investigation it was revealed that Divya's lover, Mahin Kannan had killed them both.
Divya was in love with Mahin Kannan and began to live with him in a rented house after rejecting her family's disapproval. Mahin Kannan did not accept Divya's repeated requests to register their marriage. When Divya became pregnant, Mahin Kannan went to the Gulf.
She gave birth to a daughter on March 14, 2009. Mahin Kannan returned home only after one and a half years later. Divya had come to know that her lover was already married and had children. This began quarrels between the two and resulted in the murder.
Relatives had complained to the police about the disappearance of Divya and her daughter. Even though the local police investigated, they did not get any headway. It was two months ago that the investigation was taken up by a special team.
The investigation was headed by Crime Branch Dy.SP, Johnson. Mahi Kannan gave the statement that he took Divya and Gowri to Tamil Nadu and killed them by pushing them into the sea. The police say that his wife also knew about the murders.