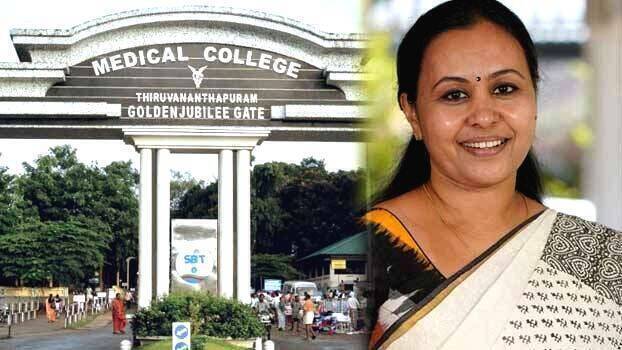 THIRUVANANTHAPURAM: Health Minister Veena George said that from now on, only one bystander will be allowed to attend to the patient in the ICU and ward in the medical college. The minister also said that special briefing rooms will be set up in medical college hospitals where doctors can inform the patient's relatives about the treatment information. The new safety reforms are being implemented in the wake of the incident where a woman doctor was assaulted by the husband of a patient in the neurosurgery ICU of the medical college. According to the health minister, if more bystanders are required, one more person may be permitted through the pass on the doctor's recommendation.
Tables and chairs will be spaced apart in the briefing rooms. CCTV cameras will be installed. Security personnel will also be deployed if required.

Visiting hours at the hospital are from 3.30 pm to 5.30 pm. The decisions were announced in a meeting of the police, medical education department and PG doctors called by the minister after examining the incident which took place in the ICU of the Thiruvananthapuram Medical College Hospital. The numbers of the police and security chief at the police aid post are made available to all employees for bringing matters of urgent importance to their attention. It has also been decided to implement an alarm system.
Strong action will be taken against attacks on health workers. Steps will be taken to set up a police outpost at Thiruvananthapuram Medical College in collaboration with the Home Department. Through this, law and order issues and medico-legal cases in hospitals can be handled effectively. The minister gave directions to take steps for this.