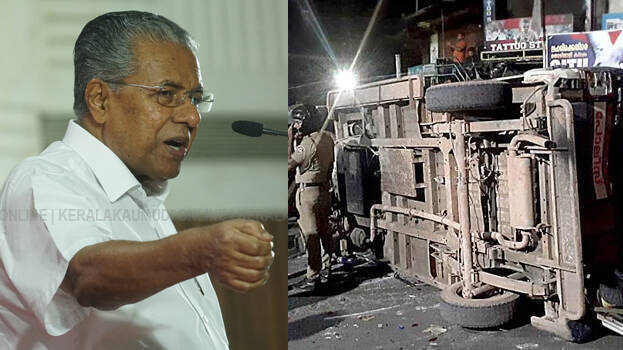 THIRUVANANTHAPURAM: Chief Minister Pinarayi Vijayan said the attack towards the Vizhinjam police station attack was with an ulterior motive. He responded that an attempt is being made to destroy the peaceful atmosphere with a clear ulterior motive and apart from threats, there are attacks widely.

The police wisely realized the goal of the attackers. The chief minister said the aim of the attackers failed due to the brave stand of the police. This is the chief minister's first response after the Vizhinjam clashes.
Meantime, the police registered a case against the Hindu Aikyavedi march held in Vizhinjam. The police have registered a case against 700 known people including K P Sasikala. The march was staged yesterday against the anti-port strike led by the priests.
The FIR filed has levelled serious allegations against Fr Theodosius D'Cruz, Vizhinjam Action Council convener. He was booked on the charge of raising communally provocative and derogatory comments against Minister V Abdurahiman. He called the minister a traitor and a terrorist. The church later apologized for the priest's remarks and withdrew them.