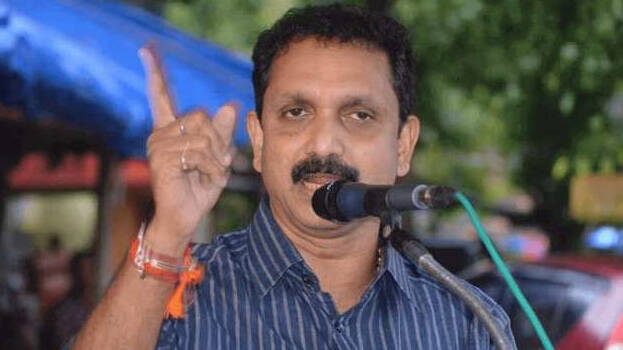 KANNUR: BJP state president K Surendran has warned that the Modi government does not need even five minutes to pull down the Pinarayi government in Kerala if it acts illegally. Surendran said that the CPM should not forget that the Governor in Kerala was sent by Modi.
"Everything is done according to the law under Narendra Modi. If you are not proceeding according to the law, Narendra Modi will not even need five minutes to pull down your government. The people will not accept the act of violence, violation of rule of law and violation of the constitution," Surendran said.
"The beginning of the political downfall of Pinarayi Vijayan and the CPM has started through the universities issue. There is no doubt that all the nine vice-chancellors will be ousted," he added.