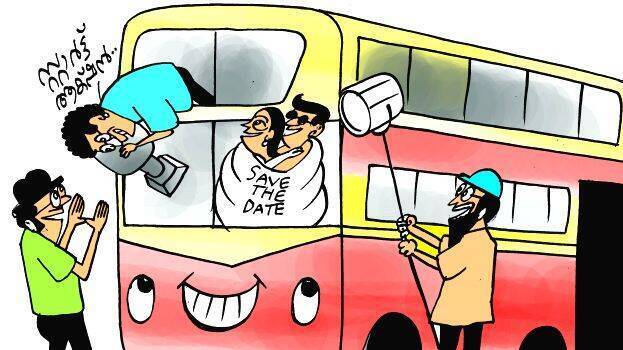 THIRUVANANTHAPURAM: KSRTC is planning to introduce electric double-decker buses to give passengers the chance to take a city tour while enjoying tea and snacks on board. For this, KSRTC has invited tenders for the purchase of two electric double-decker buses. The buses are being purchased in collaboration with Smart City Thiruvananthapuram Limited. Tenders can be submitted till the 6th.
Restaurant below, city view on top floor
The lower floor of the bus will be converted into a restaurant. There will be a fridge, a microwave oven, and a place to store food. Seating will also be provided similar to that of coffee shops. It has been specified in the tender that the roof of the electric bus should be retractable as per requirement. The tendering company will also be responsible for the maintenance of the buses for five years. The contractor should also provide a warranty of up to two years or 2 lakh kilometres (whichever comes first). Windshields should also be placed on the sides of the buses to avoid the danger of being hit by branches of trees etc.
Features
Length - 9.7 meters
Width - 4.75 m.
Seats: 66
Announcement with GPS
Digital board in Malayalam, English, Hindi, Tamil, Telugu, Kannada, Bengali, and Marathi languages
Distance that can be covered on a single charge: 120 km
City Ride
A double-decker open-deck bus is now plying in the capital city similar to those used in foreign countries. The bus operates a service at night on Padmanabhaswamy Temple, Secretariat, Legislative Assembly, Museum, Kanakakunnu Palace, Vellayambalam, Kovalam, and Lulu mall route. At present, there is a Night City Ride from 5 pm to 10 pm and a Day City Ride from 9 am to 4 am. The ticket price is Rs 250. Welcome drinks and snacks are available for passengers. Diesel buses cost Rs 37 per km, while electric buses cost only Rs 23.