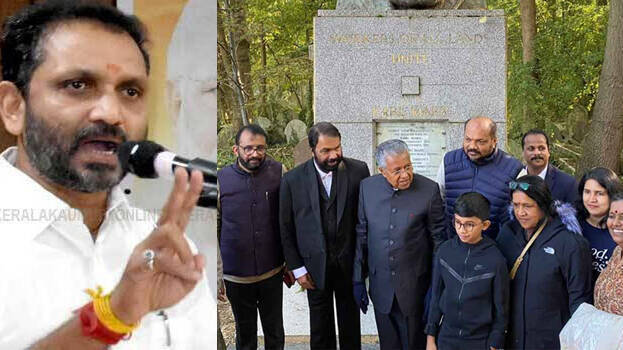 THIRUVANANTHAPURAM: BJP state president K Surendran has raised harsh criticism as the travel expense of Chief Minister's London tour has come out. He said that the Chief Minister squandering money from the exchequer to enjoy leisure trip with family when the state is in severe financial crisis is a challenge to the public.
"Only the details of London trip have come out now. The expenses of all foreign trips made by the Chief Minister and his team in October must be released.", demanded Surendran. "They squander money when the price of milk and water has been increased and the people are suffering.", he said.
He also asked the government to clarify what benefits they have had from foreign trip.
According to reports, the Chief Minister, his family and ministers spent Rs 43.14 lakh for London visit. According to figures obtained from the London High Commission under RTI, this amount was spent on travel, hotel accommodation and food in London.