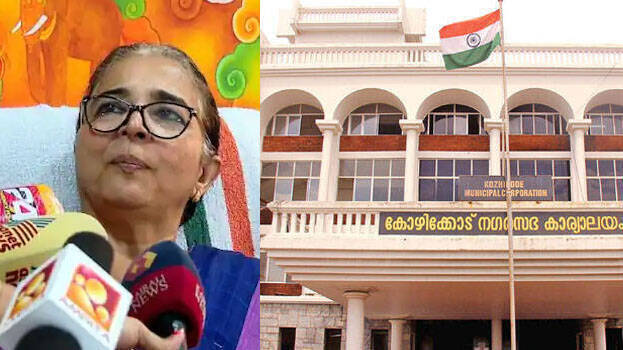 KOZHIKODE: Mayor Beena Philip said that Rs 15 crore 24 lakh was lost from the account of Kozhikode Corporation. The mayor said in a press conference that the Punjab National Bank has assured to return the money within three days. Money, including MP and MLA funds, were lost. The mayor also said that more than ten crore rupees were missing from the Kudumbashree fund.
"The fraud took place in seven accounts. Bank statements were also falsified. The fraud was discovered by the corporation itself. It is not possible to tell if only one person is behind the fraud. The corporation will demand a detailed investigation into the incident," the mayor said.
According to the bank's assessment, branch manager Rijil may have stolen up to Rs 20 crores from the corporation's various accounts. A team from the Chennai zonal office is continuing the inspection. The team is examining the bank's Link Road branch's transactions in the past one year. The team is also examining the transactions of the Eranhipaalam branch where Rijil last worked. The investigation of the case has been handed over to the District Crime Branch.
Meanwhile, Rijil's father said that Rijil was framed by someone. According to Rijil's father, his son is innocent and would never do such a thing.