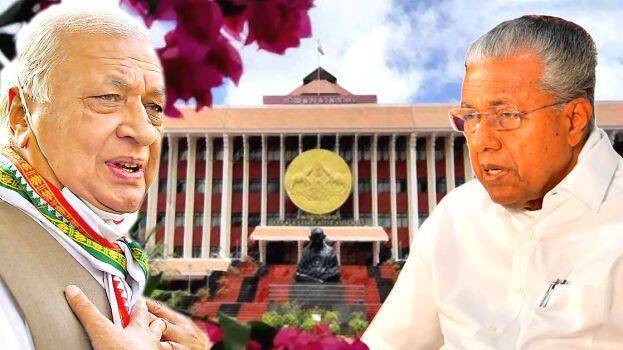 THIRUVANANTHAPURAM: If the bill to remove the Governor from the post of Chancellor of universities and appoint an academic expert as Chancellor becomes law, the Chief Minister and three departmental ministers will have to obey the orders of the Chancellor, who is a private individual. The bill will be introduced in the Assembly on Wednesday.
As per the laws of the Digital, Fisheries, Agricultural and Veterinary Universities, the Pro-Chancellor is bound to obey the written orders of the Chancellor. While this is acceptable when the Governor, who is the appointing authority of the Cabinet, is the Chancellor, this provision is unconstitutional when the Chancellor is a private individual. The Chief Minister and the Ministers are only jointly responsible to the Assembly.
Chief Minister Pinarayi Vijayan is the Pro-VC of Digital University. Ministers V Abdurahiman, J Chinchu Rani and P Prasad are the Pro-VCs of Fisheries University, Veterinary University and Agricultural University respectively. The Chief Minister and the Ministers are bound to obey the written orders of the Chancellor-designate. This would lead to a serious constitutional crisis. It is illegal and a breach of oath for cabinet members to obey orders other than those of the courts or the governor. As per protocol, the Chancellor is above the Chief Minister in university functions.
Contrary to UGC and court judgement
Giving the Vice Chancellor's temporary charge to the PVC is against UGC regulations and a High Court order. The term of PVC expires along with the expiry of VC's term.
The High Court ordered that the charge of VC should not be given to unqualified persons even for one day. The PVC appointed by the syndicate on the recommendation of the VC need not have the qualifications prescribed by the UGC.