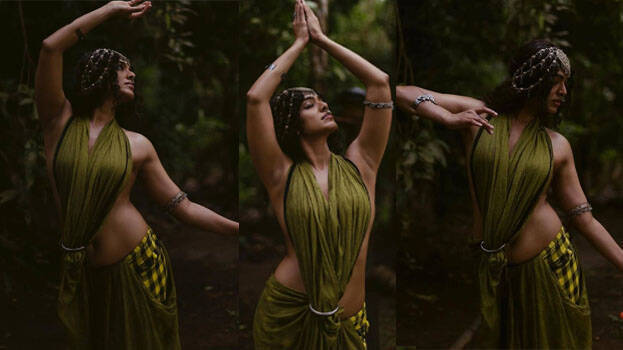 Rima Kallingal is a notable Malayali actress who entered into the field of acting through modeling. Apart from acting, she is also active in dancing. Rima has been trained in Bharatanatyam and Mohiniyattam, along with contemporary dance. She also owns a dance school named 'Mamangam' in Kochi and has performed many programs under this banner.
Rima made her film debut in 2009 with the film 'Ritu' directed by Shyama Prasad. She gained attention through her performance inthe movie '24 Female Kottayam' directed by Ashiq Abu. The actor is also active on social media. Now her latest photoshoot pictures shared social media are now garnering attention.
In the picture she looks like a model in Ravi Varma paintings. 'Moonstruck.To the last full moon of the year', this was the caption of the post. Rima can be seen wearing a green dress which looks similar to a saree. Many people have commented under the picture.
Rima is all set to make a comeback in Malayalam films with' Neelavelicham' directed by Ashiq Abu. 'Neelavelicham' is a remake of 'Bhargavi Nilayam' which was released years ago.