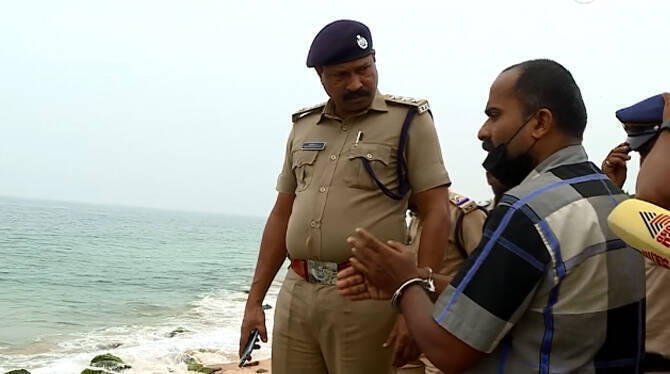 NAGERCOIL: The probe team along with Maheen Kannu, the accused in the Ooruttambalam double murder case, collected evidence in Tamil Nadu. The evidence collection was conducted at Aalillathurai near Vallavilai in the Kanyakumari district. The accused never showed any remorse for the crime. When the crime branch DySP Johnson asked him how the murder was done, he replied whether he should recreate it by pushing down the officer.
Maheen Kannu showed how Ooruttambalam native Divya (23) and her daughter Gowri (2) were murdered by throwing them into the sea. He testified that the deed was done on August 18, 2011 at around 9 pm. A team led by District Crime Branch DySP Johnson along with the accused reached the crime spot at around 12 noon.
Divya and her daughter were brought to Aalillathurai from their house in Ooruttambalam. An argument broke out between the two on the deserted beach here. Enraged, the accused first pushed Divya into the sea and followed by the baby. Maheen returned after making sure that both had drowned in the sea. After collecting the evidence, the police team returned with the accused by 6 pm. DySP Johnson said that Maheen Kannu will be produced in court on December 13.