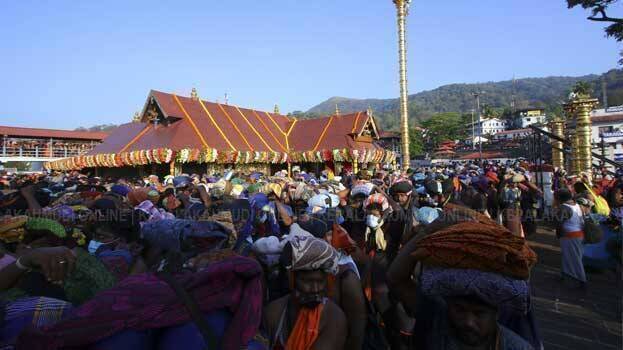 PATHANAMTHITTA: Devaswom Board President K Anantha Gopan said that it is not possible to control the number of Sabarimala pilgrims. More arrangements will be made, said Anantha Gopan while talking to a private channel.

He said there is no plan to restore parking in Pampa. Darshan time was extended by half an hour yesterday due to the rush of devotees. The president informed that the darshan time was increased after consulting with the tantri and melshanti.

Meantime, Tantri Kantaru Rajeevaru responded that it is not possible to increase the darshan time again. Darshan time has been extended considering the rush. He told the media that it is difficult to extend the time further. More than one lakh pilgrims will visit Sabarimala today. 107260 people have already booked. This is the second time in this mandala season the number of pilgrims crossing a lakh.