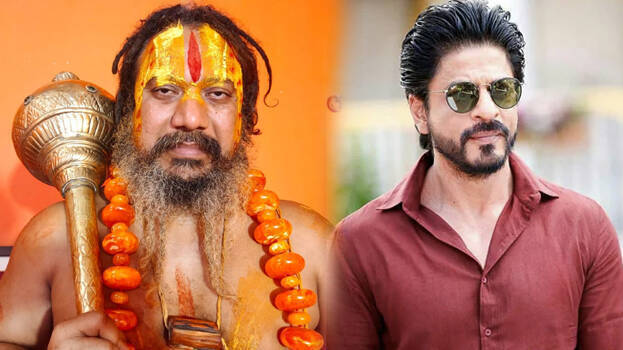 MUMBAI: The controversy over Siddharth Anand's 'Pathaan' starring Shah Rukh Khan and Deepika Padukone refuses to die down. The boycott trends started after the release of a song from the film regarding the attire worn by actor Deepika Padukone.
Now Paramhans Acharya, a seer in Ayodhya has threatened that he will burn SRK alive if he meets him. The video of him making threats is circulating on social media.
"Today we burnt posters of Shah Rukh Khan. The movie 'Pathaan' has insulted the saffron colour. If I find Shah Rukh Khan anywhere, I will burn him alive," says Paramhans.
'Pathaan' had huge expectations from the time of its announcement being SRK's theatre release after a gap of four years. The song 'Besharam Rang' was released a few days ago as part of the promotion of the film. In the song, Deepika wore a saffron colored bikini. This triggered a section and they demanded to boycott of the film. Later, Mumbai police also filed a case against the film.