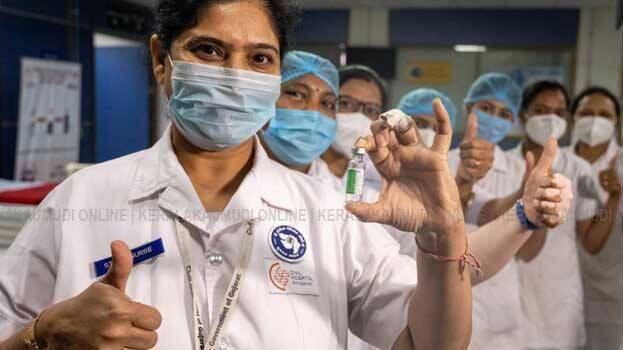 THIRUVANANTHAPURAM: In the review meeting on Covid, chaired by Chief Minister Pinarayi Vijayan have instructed that those above 60 years of age and those with associated diseases should take the booster dose against Covid. Medical professionals in the forefront against Covid should also get vaccinated, said the review meeting.
Health Minister Veena George said that on average 7000 tests for Covid is being done in the state. Currently, there are 474 reported cases. 72 persons are in the hospital and 13 are in the ICU. Enough oxygen is being produced. There are oxygen plants in every district hospital.
The Kerala Medical Services Corporation is instructed to supply medicines, masks, and PPE kits as need arises. Also, the central government is asked to supply vaccines, informed the Minister.
The Covid monitoring cell has been restarted. The Rapid Response Team convened a meeting and has given guidelines. IEC awareness is strengthened. The review meeting suggested that using masks in areas where there are crowds, AC rooms, and public spaces is good.
The Chief Minister said that as the new mutant variant of the virus has higher potential for spreading, greater caution must be taken. The local government bodies must also take caution just like health department.
He said that central government instructions related to Covid must be followed exactly.
The review meeting was attended by Revenue Minister, K Rajan, Local Body Minister, MB Rajesh, Chief Secretary, State Police Chief, District Collectors and other officials.