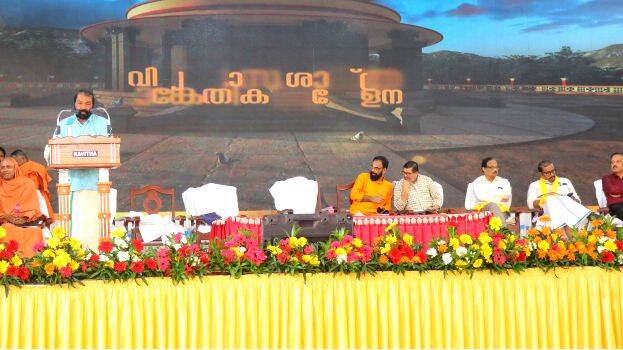 SIVAGIRI: Education Minister, V Sivankutty said that the history of Kerala reformation will be included in the syllabus extensively and in it the life of Sree Narayana Guru will have a significant position in it. He added that the textbooks will have special importance for science and schools will be centers for scientific logic.
The minister was inaugurating the meeting on Education, Science, and Technology as part of the 90th Sivagiri pilgrimage. V Sivankutty said that the Guru's philosophy was a guide for Kerala's leftist psyche. And that we must not surrender Guru to any communal forces.
The Minister said that Kerala spent Rs.3000 crores for public education in the last seven years. He said that Kannur, Thiruvananthapuram, Thrissur, and Malappuram districts have venues to conduct school Olympics. If facilities are improved in all districts then Kerala school Olympics can be done in every district.
VSSC Director, Dr. Unnikrishnan Nair, said that it is very surprising that Guru conducted a silent revolution against casteism, without taking up weapons and without shedding blood.