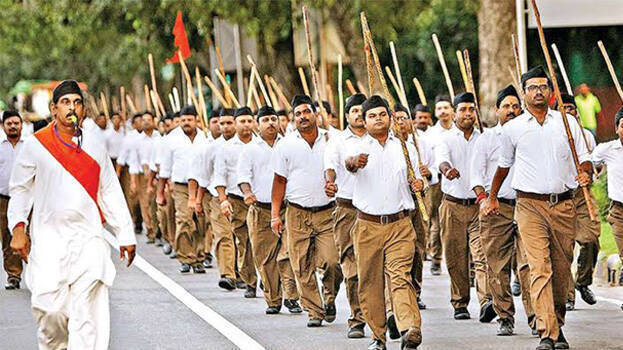 MUMBAI: An anonymous caller threatened to blow up RSS headquarters at Nagpur in Maharashtra. Following the call, the police have beefed up security for the RSS headquarters situated in Nagpur. The police are also monitoring those living nearby.
The threatening phone call was received this afternoon by 1 pm. Bomb detection squad and the dog squad immediately combed the headquarters. However, nothing suspicious was found there.
As a precaution, police patrolling has been increased in the area. The Zonal DCP said that investigation is on to find the person behind the call.
The RSS office was under the cover of Central Reserve force and the Nagpur Police. However, after the bomb threat more police officers have been deployed at the RSS headquarter.