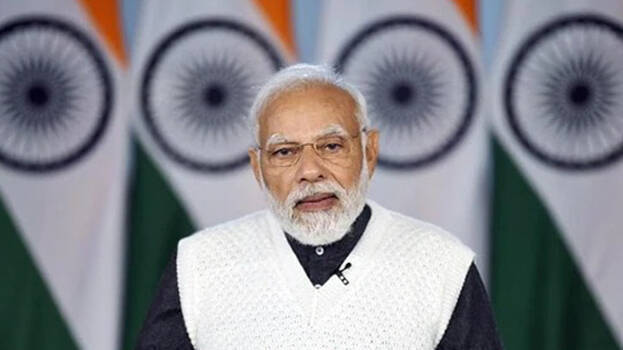 INDORE: Prime Minister Narendra Modi on Monday said that the Indian diaspora are the brand ambassadors of India. Speaking at the Pravasi Bharatiya Divas Convention in Madhya Pradesh, he also spoke about the growing importance of India globally. The three-day convention is being held after four years due to the Covid crisis.
"I call all Indian diaspora as brand ambassadors of India. You all are 'Rashtradoots'. Your role as India's brand ambassador is diverse. You are a brand ambassador of Make in India, Yoga, Handicraft industry, and at the same time of India's millets," PM Modi said.
"India is being looked at with hope and curiosity. India's voice is being heard on the global stage. India is also the host of this year's G20. We do not want to make it only a diplomatic event, but an event of people's participation, the prime minister said.

PM further heaped praises on the youth of the country terming them as the "skilled capital" for the country.

"India not only has the capability of becoming a knowledge centre but also a skilled capital. Our youth has skills, values, honesty and determination toward work. Our skilled capital can become the world's growth engine," PM said.
Meanwhile, Madhya Pradesh Chief Minister Shivraj Singh Chouhan inaugurated the Pravasi Bharatiya Divas convention on Sunday. The program ends tomorrow. President Draupadi Murmu is attending tomorrow.