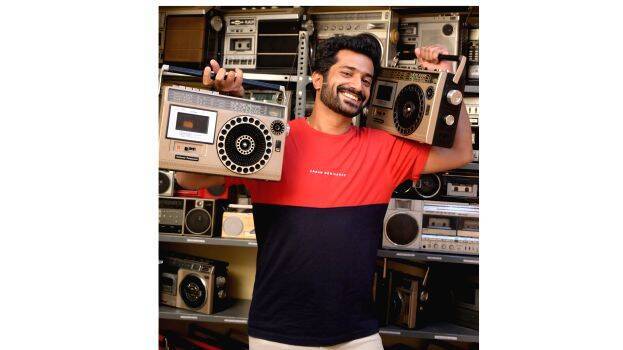 KOCHI: Arun's search for a unique birthday present for his wife ended up with him collecting tape recorders. In eight months, he collected 68 tape recorders made between 1975 and 2001 spending Rs 2 lakh.
34-year-old Arun Mohan, a native of Pallikkara, Kakkanad and an employee of Infopark, started this hobby by chance. His wife Dr Anjima's birthday was on March 14, 2022. He visited a vintage shop in Aluva looking for the gift. He bought '1975 model' ARQ 5-65D Panasonic tape recorder and presented it as a gift. His love for old tape recorders started since then.
His collection mostly includes Pioneer, Sharp, National Panasonic, Sanyo and Sony tape recorders. He bought tape recorders from Tamil Nadu and Karnataka as well. Each cost between Rs 2000 to Rs 8000.
Most are them are working. Arun's father Mohanan, a former Keltron employee repairs tape recorders that has minor defects. In case of major defects, they will be repaired in the shops.
He also has a collection of 6000 English songs of 1975-1995 period from his 600 cassettes. He also started collecting film cameras. His family fully supports his hobby. Arun also a 3-year-old daughter named Eyyashi.
Some cassettes received along with tape recorders have their own stories as well. One such cassette was a reminiscence of a 35-year-old love story. It was a gift from a woman to her lover with a recording of a song from Kamal Hassan's 'Guna' film. When Arun enquired about this tape recorder in a repair shop, he got teary-eyed hearing the reply. "I suffer from hearing loss after having Covid, you can take the tape recorder.", this was the response.