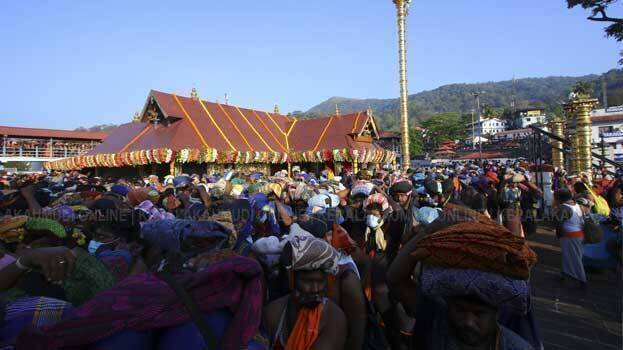 SABARIMALA: Today marks the culmination of Sabarimala Mandala-Makaravilakku season. The shrine will be closed at 10 pm and 'Valiya Guruthi' ritual will be held near Malikkappuram mandapam. No darshan for pilgrims tomorrow. Ganapathy homam will be performed in the east mandapam after the temple opening tomorrow morning. Then Lord Ayyappa will be placed in yoga samadhi with a rudraksha mala around his neck and a yoga stick in his hand. Then the shrine will be closed by Melsanthi. Following the death of a family member, representative from Pandalam palace will not be present so there will be no ceremonial exchange of keys or money bundle. The guruswamis will commence their return journey with 'thirubharanam' to Pandalam around 6 am.
Yesterday, the darshan wearing 'thiruvabharanam' and the last 'kalabhabhishekam' of the pilgrimage season was held.
There is a huge flow of devotees even during the final days of the season. Almost 70,000 devotees visited temple yesterday.