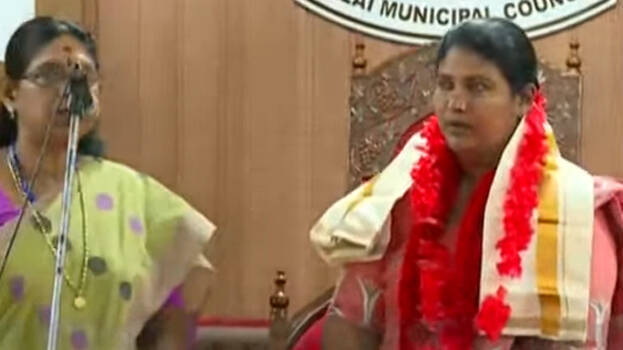 KOTTAYAM: Joseen Bino has been elected as the chairperson of Pala Municipal Council. 25 people voted. Joseen got 17 votes. Opposing candidate V C Prince got seven votes.

The vote of UDF parliamentary party leader turned invalid. It turned invalid for not signing after writing his name. Independent Jimmy Joseph who is the UDF abstained from voting.
The CPM yielded to Kerala Congress after a dispute over the post of chairperson of Pala municipal council. Binu Pulikkakandam was dropped by the CPM at the last moment.

The CPM state leadership had earlier asked Jose K Mani to withdraw from the move against Binu. They also requested that the regional dispute should not worsen the front ties. However, the Kerala Congress was not ready to back down from its stand.