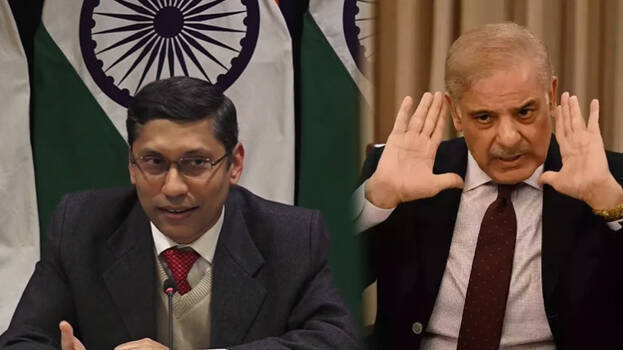 NEW DELHI: India on Thursday issued a rejoinder to Pakistan Prime Minister Shehbaz Sharif's rare offer for friendly talks with India. External Affairs Ministry Spokesperson Arindam Bagchi said India always looked for friendly coexistence with Pakistan but asked the neighboring nation to assure a conducive atmosphere that is free of terrorism to begin talks with.
The prime minister o Pakistan raised many eyebrows last week with his sudden call for an amicable relationship with India. He also called Indian officials for diplomatic talks concerning the sovereignty of Kashmir and more. Meanwhile, the MEA spokesperson of India cleared the air saying no such talks shall proceed unless Pakistan put a halt to sponsoring terrorism.
In an interview with UAE-based Al Arabiya news channel last week, Sharif said that Pakistan has learnt its lesson after three wars with India and now wants to live in peace with India, provided "we are able to resolve our genuine problems".