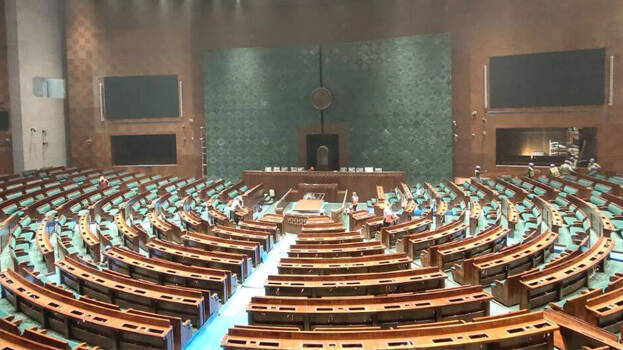 NEW DELHI: As the final preparations are progressing, the central government released pictures of the new Parliament building. The photos of the interiors were released by the Union Ministry of Housing and Urban Affairs, which is responsible for the construction of Parliament and the reconstruction of the central vista. The images are available on the ministry's website centralvista.gov.in.

It was initially decided to complete the construction of the parliament building in November 2022. However, the works could not be completed on time. The officials are now saying that the works will be completed by the end of January.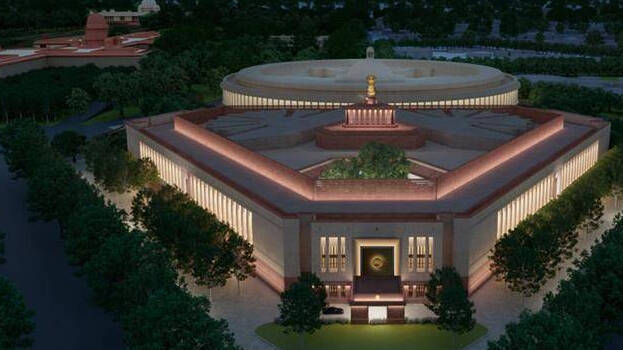 It is not clear whether the budget session starting on January 31 will be held in the new building, or whether the second part of the session will be held in the new parliament building.
In 2020, Tata Group took up the construction for a contract of 861 crores. However, there are reports that the cost has gone up to 1200 crores. It is reported that the main reason for the increase in expense is the increase in GST from 12 to 18 %.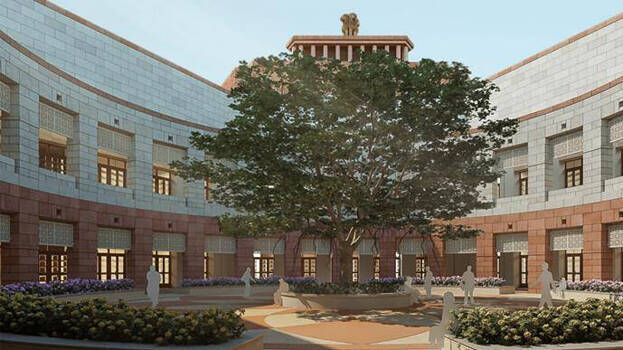 The building was designed by Ahmedabad-based HCP Design. The construction work started in 2021. The new Lok Sabha chamber has 888 seats. The Rajya Sabha chamber has 384 seats.