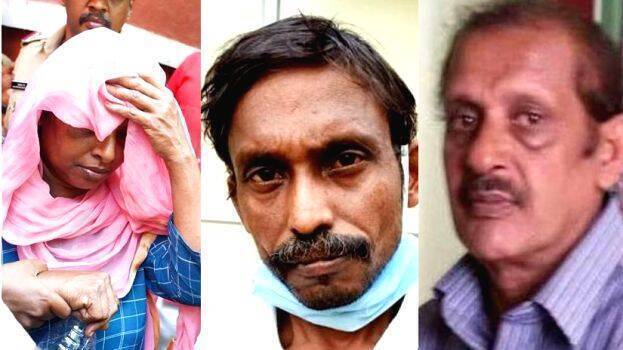 KOCHI: The charge sheet of Elanthoor human sacrifice case in Rosli's murder will be submitted today. Ernakulam rural SP said that the circumstantial evidence and scientific evidence are strong in the case. The charge sheet is filed in the Perumbavoor court. A charge sheet was filed on the 6th of this month in the murder of Padma, a native of Tamil Nadu.
Rosli, who was a lottery seller in Kalady, has been missing since June 8, 2022. Rosli was abducted by Shafi and taken to Bhagwat Singh's house in Elanthoor and was killed for human sacrifice. As per the case, then they cooked the human flesh and ate it and the body parts were cut into pieces and buried. The special investigation team has prepared a charge sheet of around 3,000 pages.
Although Padma, a native of Tamil Nadu, was killed second, the charge sheet regarding her murder was filed first as the investigation had been completed. There was lapse from the part of Kalady police to investigate Rosli's disappearance. Later, a special team led by Ernakulam Rural SP investigated the case. The turning point in this case was the disappearance of Padma from Ernakulam city. The revelation of the accused in Padma case led to the shocking news of first human sacrifice. Mohammed Shafi, Bhagwal Singh and his wife Laila are accused in the Rosli case as well.