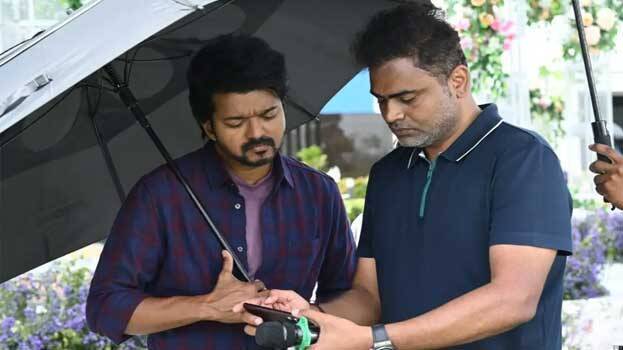 Vijay's latest film 'Varisu' continues its run in theatres. The film has received mixed response since its release. It was criticized that the film, which is a family drama, is like a serial. Now the director of the film has responded to the criticism.
Director Vamshi Paidipally said that making a film is not a joke. "Some have described 'Varisu' as a TV serial. Is the serial bad? I don't think so. You know how many people are engrossed in watching serials every evening. Never look down on serials. No matter whichever house you look at, you will find adults enjoying serials. Making TV serials is also a creative job.", said Vamshi. He said these things in an interview given to the channel Cinema Vikadan.
The director also revealed about Vijay's hardwork in 'Varisu'. "Be it dialogues or dance, Vijay will practice it again and again. Vijay always says that you have to try your best and the results will follow. Vijay is his review writer and critic. I make films for him.', Vamshi said.