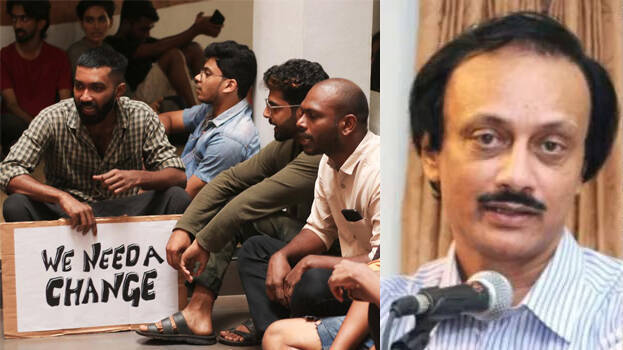 TRIVANDRUM: The Kerala government has accepted the resignation of Shankar Mohan, who was hitherto the director of the K R Narayanan institute of Visual science and arts. It was only after the fierce protest neared a long 50 days that Shankar Mohan decided to succumb to the pressure. He has given his resignation to both the Institute chairman and the government. A new search committee of three including veteran filmmakers TV Chandran and Shaji N Karun has been formed to pick out a new director.
After the truce, minister R Bindhu prevailed upon the students to end the long fight. For weeks, the classes were shunned following a sudden agitation by the students over caste discrimination by the director of the institution. The protest got sufficient media attention, only for the presence of notable filmmakers and artists who unequivocally extended their strong hands of support to this issue.
Meanwhile, the students are in no mood to end the protest. According to reports, the fight will go on until the chairman Adoor Gopalakrishnan quits office. Shankar Mohan after submitting his resignation said his leaving office has nothing to do with the agitation. His term was nearing an end, so he voluntarily submitted his resignation. Meanwhile, Adoor Gopalakrishnan brushed off media questions related to Shankar Mohan's resignation.