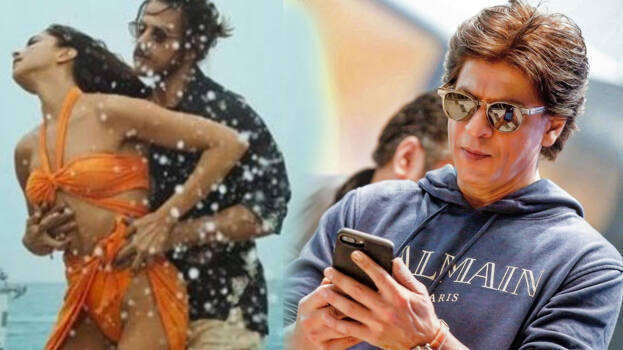 GUWAHATI: Assam Chief Minister Himanta Biswa Sarma, who didn't know who Shah Rukh Khan was or his films, now knows a lot about him and his films. It all started with a phone call. The minister himself clarified his knowledge. When asked about the protest against SRK's 'Pathaan', the minister told the media that he does not know anything about the actor. When said that Shah Rukh is a superstar known to the world and India, Sarma replied that the people of the state should worry about Assamese cinema and not about Bollywood movies. He also clarified that he has not received any phone call from Shah Rukh.

Sarma on Sunday changed his attitude. He said that he had spoken to the megastar and assured him that action would be taken against the protests towards SRK's 'Pathaan'. Sarma said Khan called him early this morning and he expressed concern on the incident that happened at a theatre in the state. It is our duty to maintain law and order. We will enquire it and ensure no such untoward incidents happen again, he tweeted.
The film is facing protests over a song showing SRK's co-star Deepika Padukone wearing a saffron bikini. Several leaders, including from the right-wing Vishwa Hindu Parishad, demanded a ban on the movie. There were also threats to attack the theaters if the film was screened. Posters of the film were also vandalized on a large scale in some places.