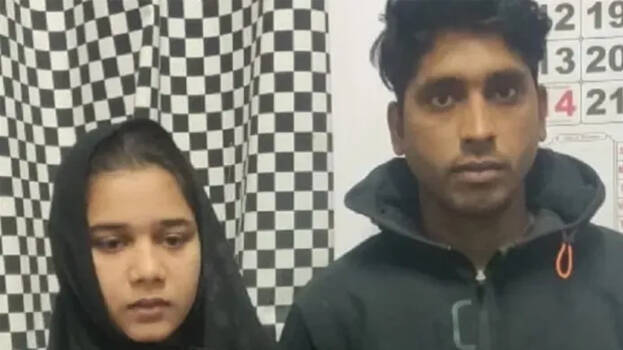 BENGALURU: Pakistani girl who reached India illegally to marry her boyfriend has been arrested. Iqra Jeewani (19) who was living in Bengaluru with forged documents has been arrested. Her lover Mulayam Singh Yadav(23) who is a native of Uttar Pradesh has also been brought into custody. Both met through online gaming app. The couple who fell in love got married in Nepal a few months back.
The couple crossed Nepal-India border to reach Bakarganj of Bihar state. From there they left to reach Bengaluru. Yadav had worked as a security guard there. They were living close to an Ayyappan temple in Junnasandra.
Mulayam Singh Yadav secured an Aadhaar card for Iqra after changing her name to Rava Yadav and also applied for an Indian passport. They were caught by central agencies when Iqra Jeewani tried to contact her relatives in Pakistan. Police ran a detailed investigation before taking them into custody. An investigation is proceeding to know if Iqra is part of any spy networks. She has been handed over to FRRO (Foreigners Regional Registration Office) officials.