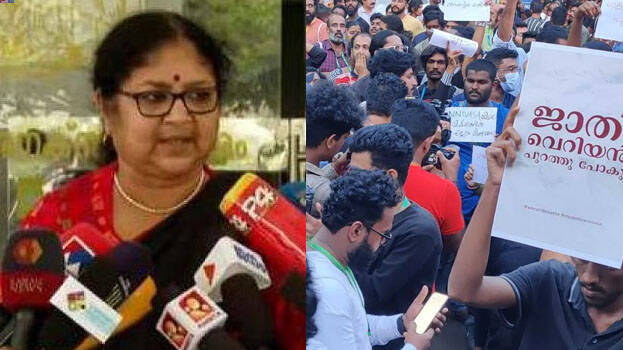 THIRUVANANTHAPURAM: The strike led by the students of K R Narayanan film institute has been called off. In the meeting with higher education minister R Bindu, the government has come to a consensus with the students. The students had demanded the resignation of the director which happened in the past day. In that circumstance, a search committee was appointed to select the new director.
The move to appoint a new director is in progress and vacant seats in the reserved category will be filled immediately. The recommendations by K Jayakumar committee will be implemented. The committee will study the issues regarding the duration of the course. Steps to give diplomas without delay will be taken. The certificates of everyone who completed their studies so far will be distributed before 31st of March without fail., said minister R Bindu.
'The strike has ended. Minister has agreed in writing to the 14 demands other than the demand to remove the director. We will not go in agreement with Adoor Gopalakrishnan', the chairman of the institute, said the students. The meeting was arranged on the situation that the strike had crossed 50 days.