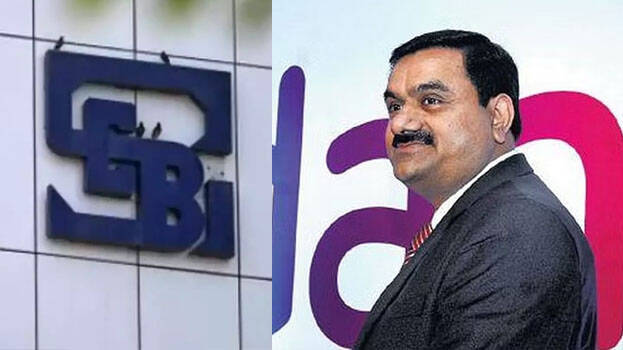 NEW DELHI: SEBI will move ahead with its investigation against Adani on the Hindenburg's report. It is part of the ongoing investigation against Adani. The report from the forensic financial research firm that said that the Adani Group had "engaged in a brazen stock manipulation and accounting fraud scheme" has sparked controversy and SEBI is investigating Hindenburg's report. An investigation into the foreign investors of the Adani group was already in progress. They are investigating Hindenburg's report as part of this.
At the same time, the accusations against Adani in Hindenburg's report have shaken the stock market. All companies listed under the group faced the impact. Adani Group stocks tanked Rs 4.18 lakh crore to Rs 15.02 lakh crore from Rs 19.20 lakh crore in two days.
Adani group has lent money from Indian banks as well. This is only 38% of the total amount lent. But since investors were getting concerned about Hindenburg's report, banking shares also had to take a toll.
Due to the selling pressure happening based on the accusations on the Adani group, the Indian stock exchange plunged. At one point it plummeted 1000 points and reached 59,307 which was the lowest in 3 months. It has reached 59,331 after dropping 874 points. NIFTY dropped 288 points and closed at 17,604. As the international shares went up, it was seen that Indian shares were plunging.