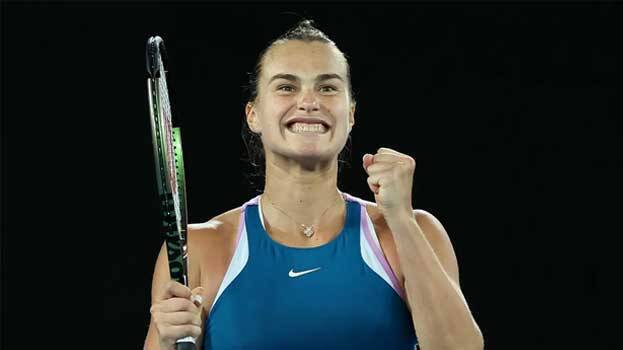 CANBERRA: Belarus star Aryna Sabalenka clinched the Australian Open title in a thrilling three-set game in Melbourne. Aryna defeated Wimbledon champion and Kazakhstan star Elena Rybakina in an enthralling game of tennis that saw the Belarus star winning her first major title.
Sabalenka came from behind after being outplayed by Elene with a score of 6-4. The 24-year-old was playing in her first grand slam final. She admitted in the post-match interview of being nervous at the start. She is also the first grand slam winner under a neutral flag. The officials of the Australian open made it clear that Russian and Belarus players can only be represented under neutral countries for their intrusiveness in the Ukraine war.

With the grand slam win, Aryna will rise to second in world rankings.