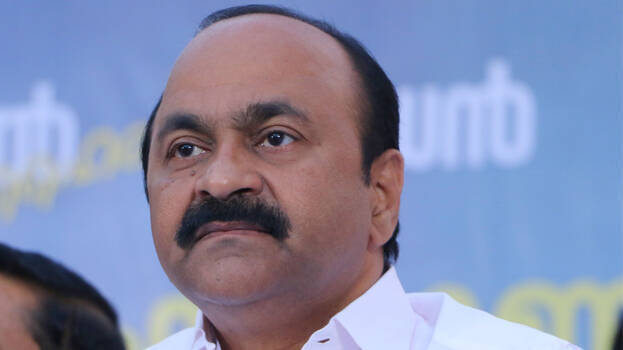 THIRUVANANTHAPURAM: Opposition leader VD Satheesan said that the Congress has taken the responsibility of freeing the country from the fascist group. "Bharat Jodo Yatra is just the beginning of the anti-fascist protest and there is still a long way to go", he pointed out in the context of the conclusion of Bharat Jodo Yatra.
"A man decided to walk from the southernmost tip of India to the northernmost tip at a time when India was being held back by those who had no idea about modern knowledge. It was a penance to explore a subcontinent across 3500 kms. Rahul Gandhi and the Bharat Jodo led by him have become a place where truth, justice and the right politics come together.", he said.
"Many issues like the economic situation of the country, crisis of farmers and workers, women's safety were all topics of Bharat Jodo Yatra. The yatra is concluding on the death anniversary of Mahatma Gandhi by overcoming several hurdles by the Sangh Parivar. Neither the Sangh Parivar nor other political opponents should dream of destroying the Congress which built the modern India. The history of the Congress is about survival and resurrection.
The people who fear the oppression of the government are looking for an alternative. The large crowds that welcomed the yatra are a proof of this.", Satheeshan added.