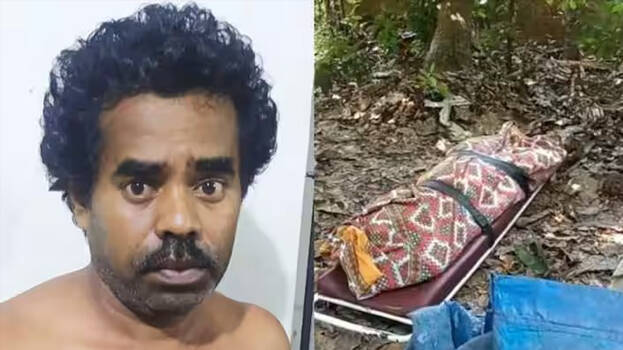 KALADY: The post-mortem report of the woman murdered by her husband has been released. After killing her, Mahesh Kumar (38) dumped the body of his wife Ratnavally (35) of Thenkasi in Tamil Nadu, in a nutmeg plantation. The report said he had sex with the body.
The body fluids of the accused were recovered from the body. The report said he suffocated her to death. In the inquest conducted by the police, evidence of sexual intercourse was found. However, the investigators were not able to confirm whether it was before or after the murder. After taking Mahesh Kumar into custody and interrogating him, the charge of desecration of body will be added.

When Mahesh lodged a missing complaint of his wife at the Kalady station after committing the crime, the police on suspicion searched his rented house and found a semi-naked body in the nearby plantation.
Mahesh had told police that he committed the murder for her illegal relationship with her neighbor. Even after warned by her brother and husband, she continued the relationship. Mahesh also said that she had told him that she would go with her lover.