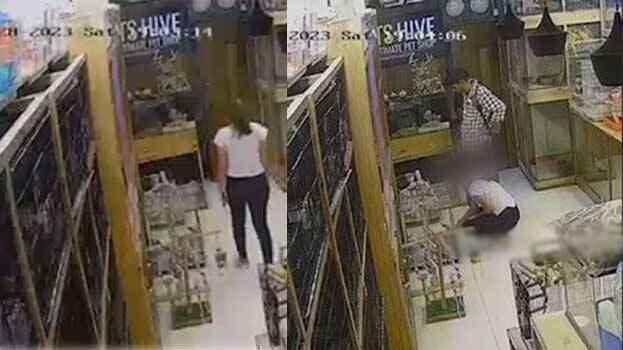 KOCHI: A search has been intensified for a youth and a woman, who stole a puppy from a pet shop in Ernakulam. The two, who came on a bike, stole the 45-day-old puppy worth Rs 15,000 from a pet shop in Nettoor. The youth hid the puppy in his helmet. The two also stole its food from another pet shop in Vyttila. The incident happened on Saturday at 7 pm. CCTV footage of the two smuggling the dog has surfaced.

The two came to the pet shop in Nettoor to inquire whether they would buy a cat. Meanwhile, when the shopkeeper's attention changed, the youth took the puppy out of the cage and placed it inside his helmet. One of the three Swift puppies has gone missing. They were brought to the shop for a native of Alappuzha.

The shop owner noticed the theft when the native of Alappuzha came to buy the puppy after the two left the shop with the dog. They first thought that the puppy had run away but as they could not find it in the search conducted, they checked the CCTV visuals.

When they checked the CCTV visuals of the way they went, it was found that they had stolen food from a shop in Vyttila. The shopkeeper then lodged a complaint with the Panangad police. As similar incidents have been reported from many other places, the police concluded that regular criminals are behind the thefts.