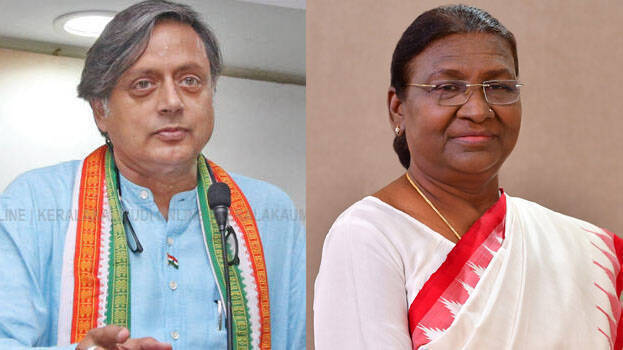 NEW DELHI: Shashi Tharoor MP criticized President Draupadi Murmu's speech while addressing the Parliament budget session. He also criticized that BJP is starting the next election campaign through the President.
"The President's speech was an election speech in which she tried to praise all the things done by the Modi government.", he said. At the same time, Tharoor responded that the President did not mention the things that the government failed to do.
The President's speech listed the achievements of the government and criticized the UPA government. This was Draupadi Murmu's first speech after becoming the President. She praised all the steps taken by the central government including demonetisation.